Squirrel Beats is OUT!
E' online il nuovissimo lavoro di A Casa Mi Veniva feat. Enjoy & The Blunt Needles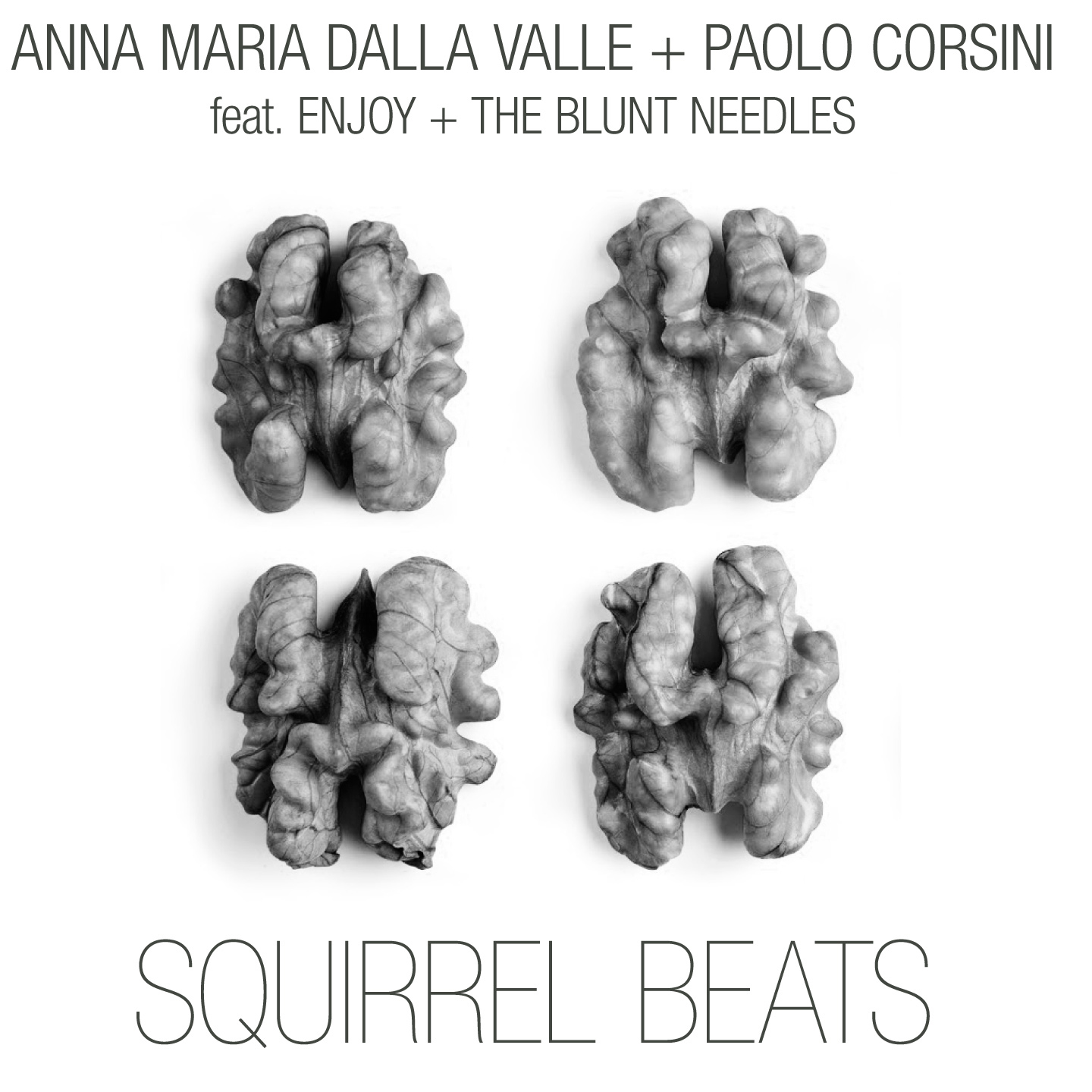 L'Ep contiene 4 tracce di brani originali di Paolo Corsini e Anna Maria Dalla Valle con versioni reincise, con il Fender Rhodes in aggiunta al piano, e rielaborate in versione Drum'n'Bass dal musicista e DJ Enjoy, al secolo Alessandro Corsini, e da The Blunt Needles, unione di intenti con la geniale DJ Daniela Gazzola. Una certosina ricerca dei dettagli dell'incisione e reincisione acustica,  rielaborati ed enfatizzati, come fitta trama di un puzzle di suoni, sostenuta e saldamente fissata ad un'armatura di elegante Drum'n'Bass. Un remix che destruttura la composizione originale, ricreando nuovi riff, ricollocando i chorus, portando a galla le atmosfere e le armonie sommerse, quasi fosse una rielaborazione grafica della partitura, riassegnandone i colori e le melodie.
Non un mero esperimento, ma una collaborazione fortemente voluta con comuni punti di riferimento ed obiettivi. Il risultato non è un "remix", quanto un progetto comune che rispecchia in pieno l'idea melodica ed estetica di ognuno dei 4 musicisti.
Le tracce dell'Ep:
ECC – Granny's Delight mix                          (Music by P. Corsini, Enjoy Remix)
ECC – Loop Therapy mix                                (Music by P. Corsini, Enjoy Remix)
Giocolata Calda – Squeaky Nuts mix      (Music by A.M. Dalla Valle, Enjoy Remix)

Giocolata Calda-Killer Squirrel mix       (Music by A.M. Dalla Valle, The Blunt Needles Remix)
Ascolta Squirrel Beats:
Su Spotify https://play.spotify.com/album/3hKTH2DOGAJvPOUaMNRJg5
Su Itunes https://itunes.apple.com/it/album/squirrel-beats-feat.-enjoy/id775854558
Su Deezer http://www.deezer.com/album/7212956
Su GooglePlayhttps://play.google.com/store/music/album/Anna_Maria_Dalla_Valle_Squirrel_Beats_feat_Enjoy?id=Bv6ppotdqo4xps3nmbzsfozjpjy
Su Amazon http://www.amazon.it/Squirrel-Beats-feat-Enjoy-Corsini/dp/B00H58UAKA/ref=sr_1_1?s=dmusic&ie=UTF8&sr=1-1&keywords=anna+maria+dalla+valle